Reef Keeper Package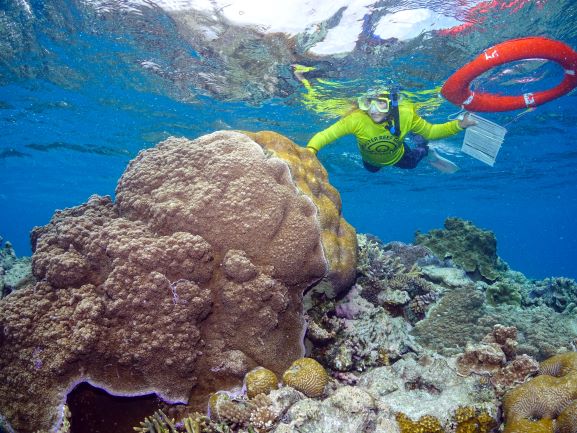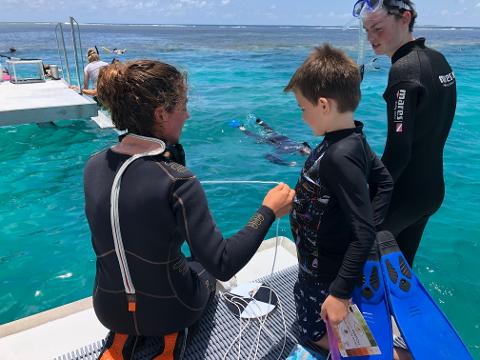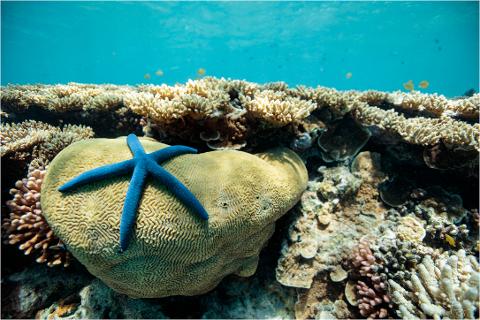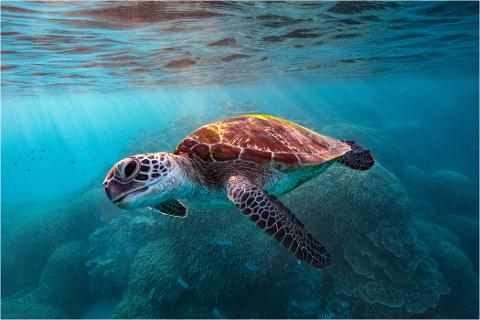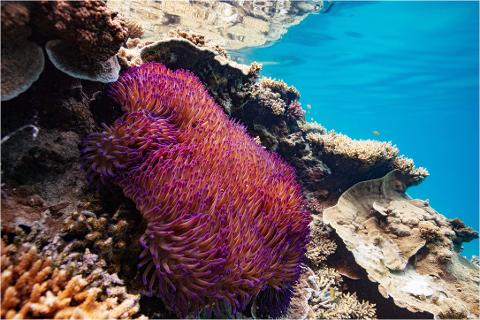 Duration: 10 Hours (approx.)
Product code: PRQVGA
PLEASE NOTE:
THE PURCHASE OF THIS PRODUCT DOES NOT BOOK RELEVANT EDUCATIONAL DAYS OR REEF TOUR DAYS.
PLEASE CONTACT STEVEN - DIRECTOR OF MARINE ECOLOGY AND MASTER REEF GUIDE VIA BOOKINGS ON (07)41515225 or marinebio@ladymusgraveexperience.com.au TO ORGANISE TRAINING AND TRAVEL DATES.
Do you love the reef and want to make a difference? Maybe you're studying in the environmental field and would like to gain some field data collection and monitoring experience? Keen to make some new friends and WOW your existing ones with all the reef facts and knowledge you'll learn through this educational and inspiring program? Come join us as a Reef Keeper!
Reef Keepers is a program that is focused on education and is suited to those who are passionate about the protection and promotion of the values of the Great Barrier Reef. Reef Keepers participate in on land training and information sessions and 3 reef day trips for in water training conducted as a group of like minded citizens science.
Operating in the Great Barrier Reef Marine Park and UNESCO World Heritage area on the southern Great Barrier Reef, we are a high standard tourism operator with a strong commitment to the conservation and sustainability of the reef that we visit and enjoy each day.
You can become a part of this commitment and not only learn how to monitor the reef ecosystem, but also how to explain to your friends, family and community what it means for a coral reef to be healthy, and simple actions we can take in our everyday lives to keep it that way.
Learn how to better understand food webs and connectivity, how to tell the difference between a dead reef and healthy reef (like ours!), as well as the impacts of climate change and other threats to this incredible ecosystem. As a Reef Keeper, you will receive training in both theoretical and practical reef citizen science monitoring methods, as well as how to communicate reef health messages with the community.

We are looking for people with a passion for the Great Barrier Reef and a desire to learn and make a difference. Reef Keepers are committed, enthusiastic, proactive and passionate about reef health and sharing their learnings and experiences with their families and community.
We recommend you experience our "Be a Marine Biologist for a Day" program before making the commitment to becoming a Reef Keeper!
Apply now to become a Lady Musgrave Experience Reef Keeper! If you are under 18 and would like to become a Junior Reef Keeper, please send an expression of interest to marinebio@ladymusgraveexperience.com.au. We will contact you when applications open for the junior program! Here's what some of our Reef Keepers shared about their experience:
"Undertaking the reef keeper training and reef surveys provided a rich and wonderful experience shared with my daughter Lani who thoroughly enjoyed the opportunity to experience, first-hand, science in action. She was elected Reef Guardian representative in her primary school and, with her team, initiated activities to build awareness about the value and need to respect this unique feature. My relief teaching position offered many opportunities to reflect with students (ranging from Prep to Year 6 and from various schools) about the beauty and value of the Great Barrier Reef and our responsibility, as Australian and global citizens, to safeguard it.
The Year 6 geography assessment was about the Great Barrier Reef and we invited an experienced Reef Guardian to explain her work and the technique and network used to record coral health. " Danielle Florens, Reef Keeper "While a long time reef and diving enthusiast the reef has always been part of my life . However the Reef Keeper program gave me tools to meaningfully connect both my students and my family in a deeper way to the reef. As such my son had his first visit to the reef.
I also organised an experience where my year 11 biology students viewed turtle nesting and helped move doomed turtle nests at Mon Repos. My homegroup class is also constructing a turtle out of sea garbage. By doing these activities family and students have found a deeper respect for the reef and the environment.
Kate Nunn, Reef Keeper
T&Cs apply - for full T&Cs please see: https://ladymusgraveexperience.com.au/faq/
Wet suit hire is available onboard for $15 per person.
Reef Keepers is not a day tour product - this is an educational product and as such travel dates are organised around group availability. Reef Keepers travel passes are not transferable to any other persons, not redeemable for cash or any other products.

*Prices include all relevant fees, taxes an levies where applicable
CANCELLATIONS:
Customer Choosing to Cancel for any reason – 20% cancellation fee if cancelled from date of booking to 60 hours prior to tour date.
Cancellation 48-60 hours prior to tour date 50% cancellation fee will apply.
Less than 48 hours or failure to board 100% of fare is withheld.
Other conditions may apply to Group booking cancellations.
Should a tour be cancelled by Lady Musgrave Experience, passengers will be offered an alternative date or a full refund